Firewall E-WALL
Firewall E-WALL T4 under pfSense® CE 4 ports 2.5GbE 2GB SSD 16GB
Reference: T4J4125216P-EU
E-WALL Appliance Firewall T4 with 4 x 2.5Gbe installed with pfSense® CE
Celeron J4125 Quad Core Processor / 2GB / 4 2.5Gbe / SSD 16GB - EU Power Supply - 1 Year Warranty Return To Workshop
Installation benefit of pfSense® CE 2.5.x (Community Edition) included, Firewall ready to use.
SATA SSD disk support and WIFI card support
4 customizable 2.5 Gigabit ports (WAN / LAN / DMZ / OPT) - AES-NI support
Fanless low consumption case (15W), no noise
Small footprint - EU or UK format power supply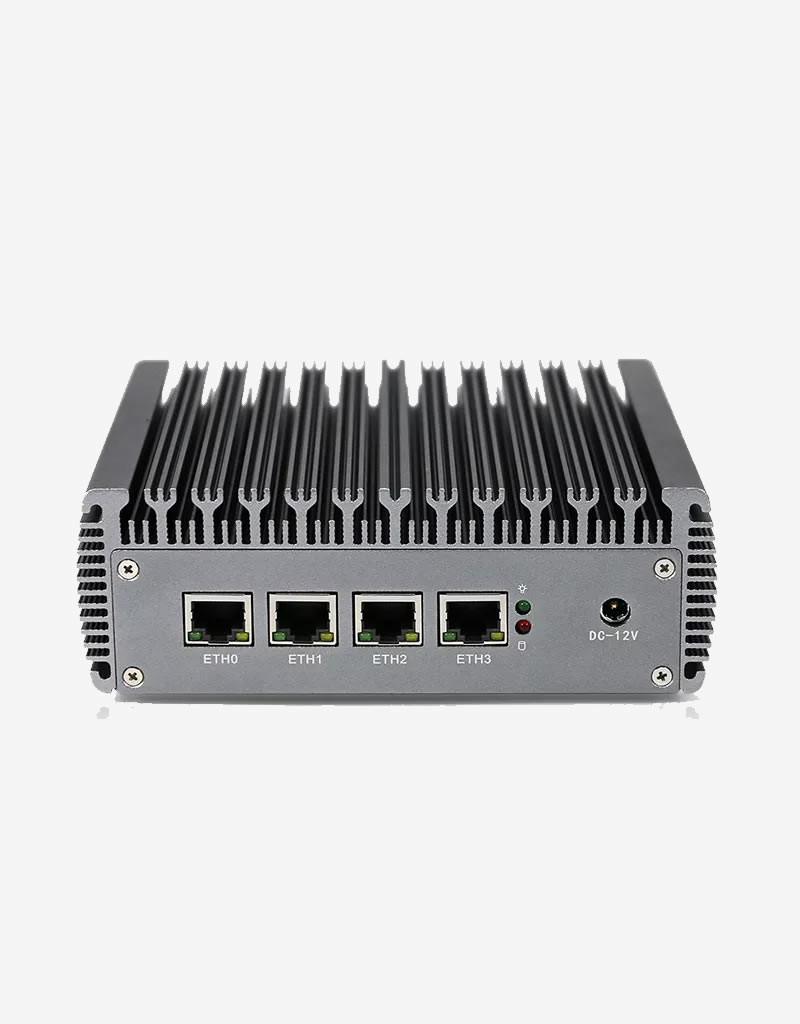 Appliance / Firewall T4x
pfSense or OPNsense appliance
Windows/Linux Mini PC
IoT appliance
3CX appliance
4-port 2.5 Gigabit appliance



The T4x Appliance is a Firewall box equipped with 4 x 2.5GB ports and compatible with all Firewall OSes on the market. You can start the box on a USB key and install …
Compatible OS Firewall:
pfSense,

OPNsense,

Untangle,

IPFire,

Sophos,

Linux iptables,

…
Compatible OS Microsoft / Linux:
Windows 10,

FreeBSD,

Ubuntu,

Debian,

CentOS

Red Hat

,

…
Compatible OS Router / IoT / Others:
VyOS,

3CX,

OpenWrt,

Windows 10 IoT,

RIOT,

Contiki NG,

FreeRTOS

…
Celeron® J4125
4 core / 2 Ghz burst 2.7
DDR4 SO-DIMM
2GB / 4GB / 8GB
1 Mini-PCI Express slot
1 Disk / SSD 2.5″
1 SIM + mPCIe slot
1 2230 M2 slot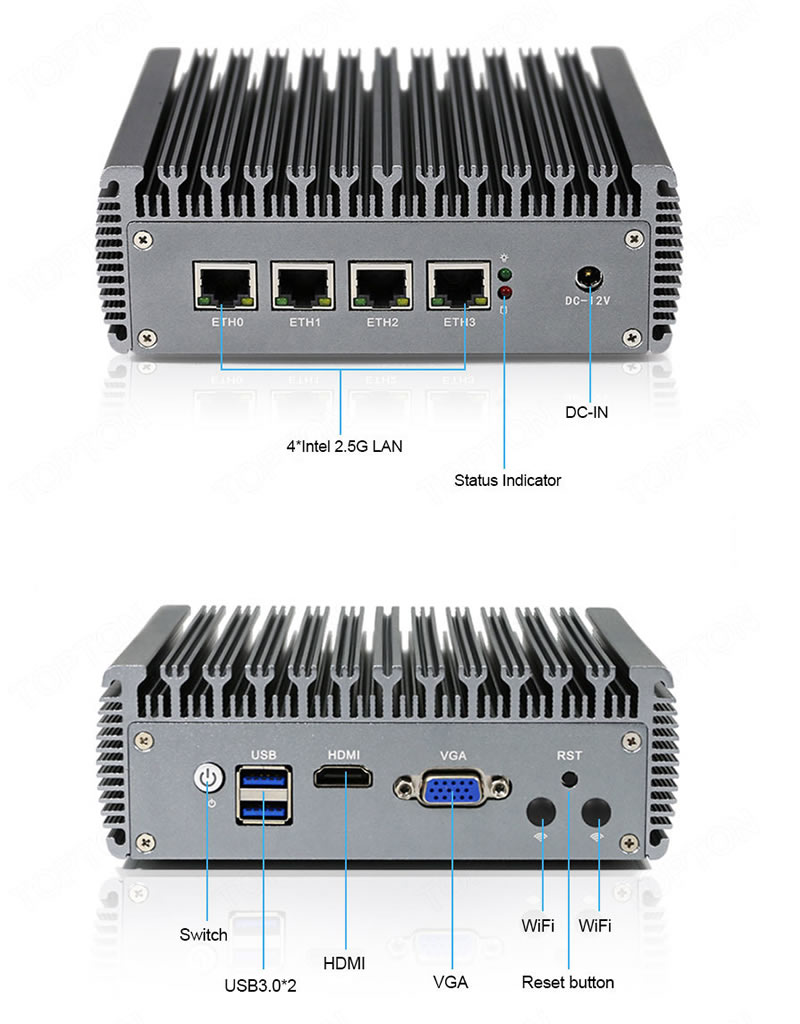 A jumper on the motherboard allows the box to start automatically. This allows during a power outage to automatically start the Appliance when the power supply is restored. Important for security systems, monitoring, etc.
HDMI + VGA output The T4x box includes several mPCIe slots to support the installation of a WIFI card or a 4G LTE card and allow backup of the main internet link.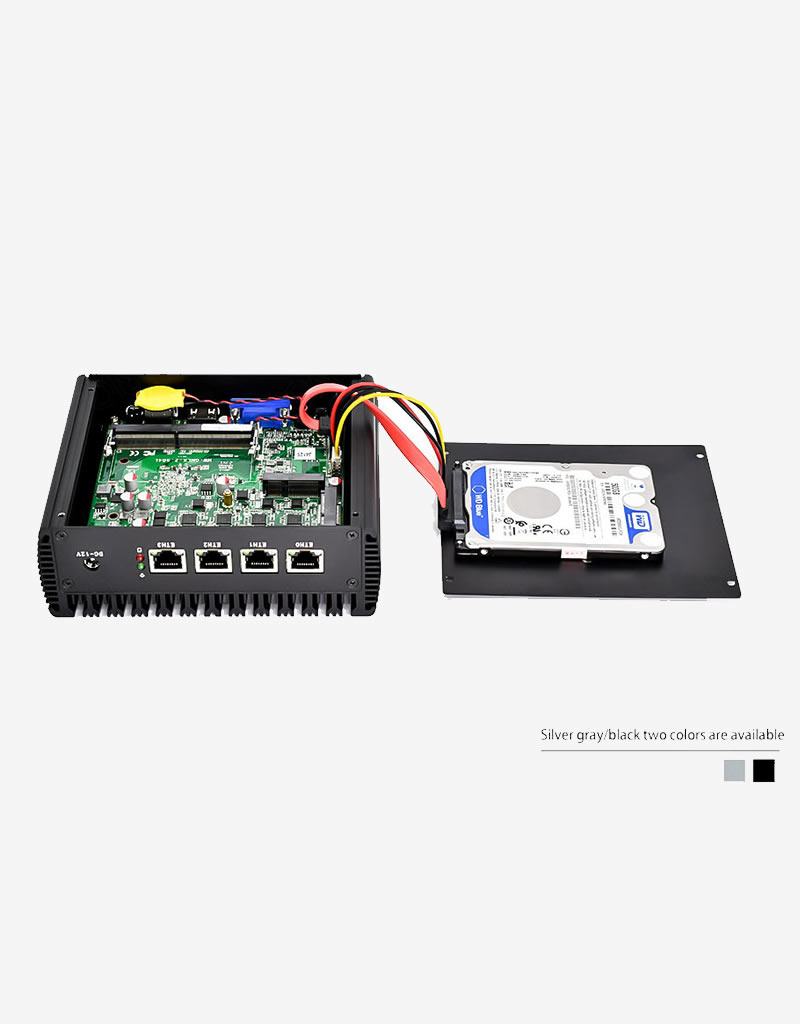 The box can be delivered with a power cord for each country:
To allow the boxes to be used easily behind a screen, a VESA system is delivered with the screws.
The packaging box is free of any inscription. No identification possible.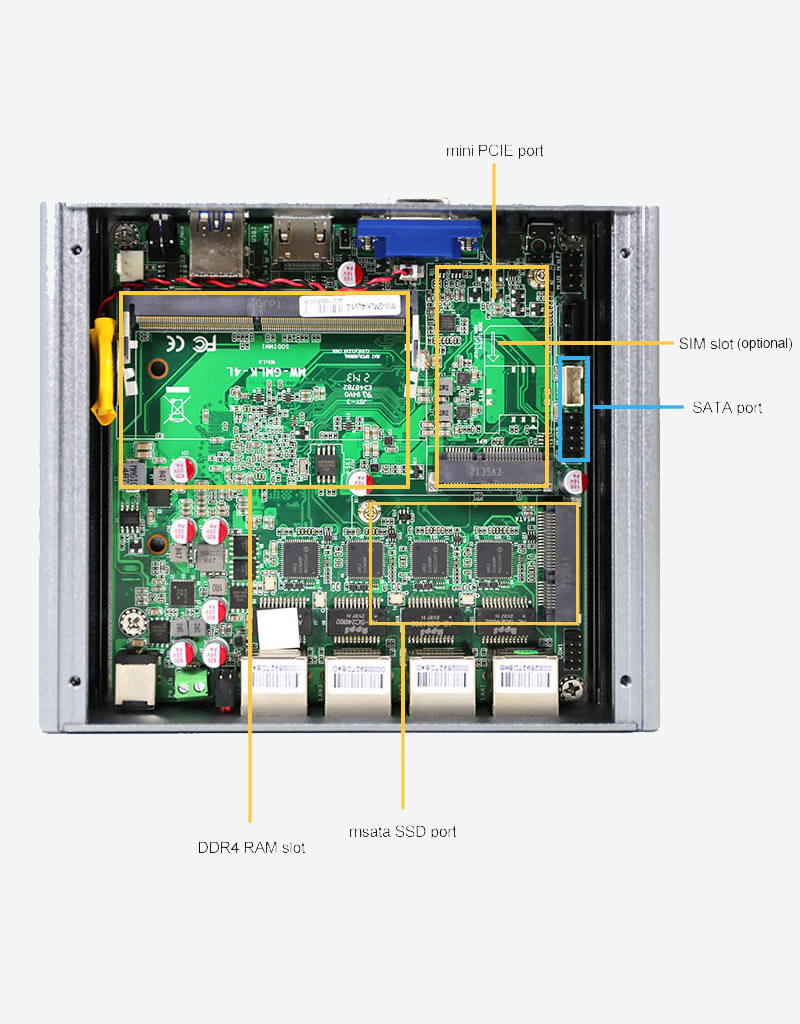 Quality internal card equipped :
1 x DDR4-SODIMM 2400Mhz memory slot
Memory capacity 2GB / 4GB / 8GB / 16GB Max
1 Connector + SATA Power Supply
1 x mPCIe slot for SSDs from 16GB to 2 TB,
1 x mPCIe slot for WIFI card (Full size)
1 x mPCIe slot for 4G card (Half Size)
1x SIM Slot
4 x Intel I225-V3 2.5 Gigabit LAN
1 x HD Video (HDMI + VGA)
3 x USB2.0, 1 x USB3.0
HDD LED, Power LED
1 x DC 12V Connector
Environmental characteristics:
Aluminum Alloy Case
Size 155 x 125 x 53mm
Weight 0.9 Kg
Cooling Type: Fanless
Operating temperature: 0°C – 50° Celsius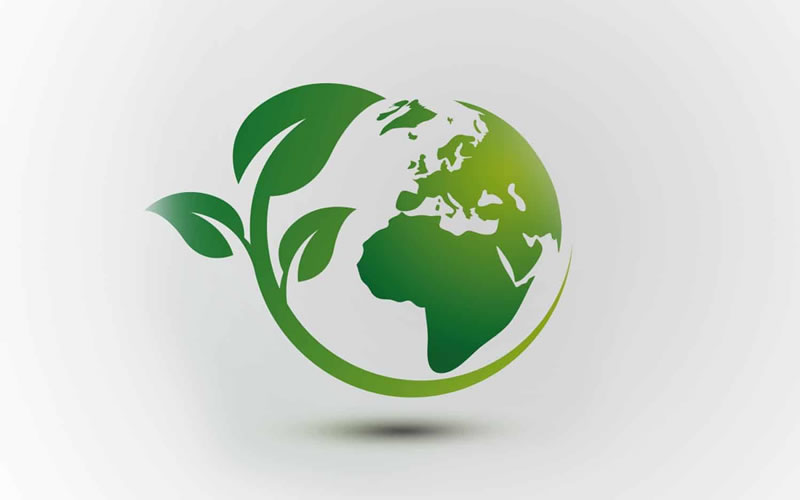 Data sheet
Firewall

T4x

OS Firewall

pfSense®

Form factor

mPCIe Full size

Processor

Intel® Celeron® J4125

Processor Architecture

64 bits

Processor frequency

2 Ghz / 2.7 (burst) GHz

Number of Sockets

1

Number of Cores / Threads

4 cores / 4 Threads

Number of memory locations

1

Installed memory capacity

2GB (2 GB x 1)

Maximum memory capacity

16Go (1 x 16Go)

Memory type

DDR4

Disk Interface

SATA 6GB/S

Storage

Disque SSD 30 Go

Number of Ethernet interfaces

4 x 2.5 Gigabit Ethernet

Chipset Ethernet

Intel I225-V 2.5GbE

Hardware Encryption

Yes

Supported WIFI

802.11b/g/n

Number of USB ports

2 x Ports USB 3.0

Video output

1 x HDMI
1 x VGA

Supported OS

3CX
Linux
OPNsense®
Proxmox
ROS
Windows 7
Windows 8
Windows 10
pfSense®